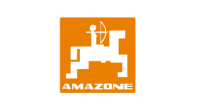 Stotz is the official distributor of the Amazone brand.
Already since 1883 AMAZONE has supported all those connected with agriculture in the effective use of resources. As a result of the growing world population, ever higher yields are demanded from agriculture. Intelligent and efficient agricultural technology is the only solution and therefore your career opportunity of the future!
Since its foundation in 1883 by Heinrich Dreyer in Hasbergen-Gaste near Osnabrück, AMAZONEN-Werke has been a continuously owner-managed family business in the 4th generation.
Quality and innovation has always been the trademark of AMAZONE and our products. So it is no coincidence that AMAZONEN-Werke is one of the leading companies in agricultural technology with an export share of 80%. Worldwide our technology contributes to the long-term securing of food and energy.
With 1800 employees and 7 production plants in Germany, France, Hungary and Russia AMAZONE has an excellent international sales network and offers future opportunities on a high level.